COVID 19 Disinfection Services Throughout the Northeast.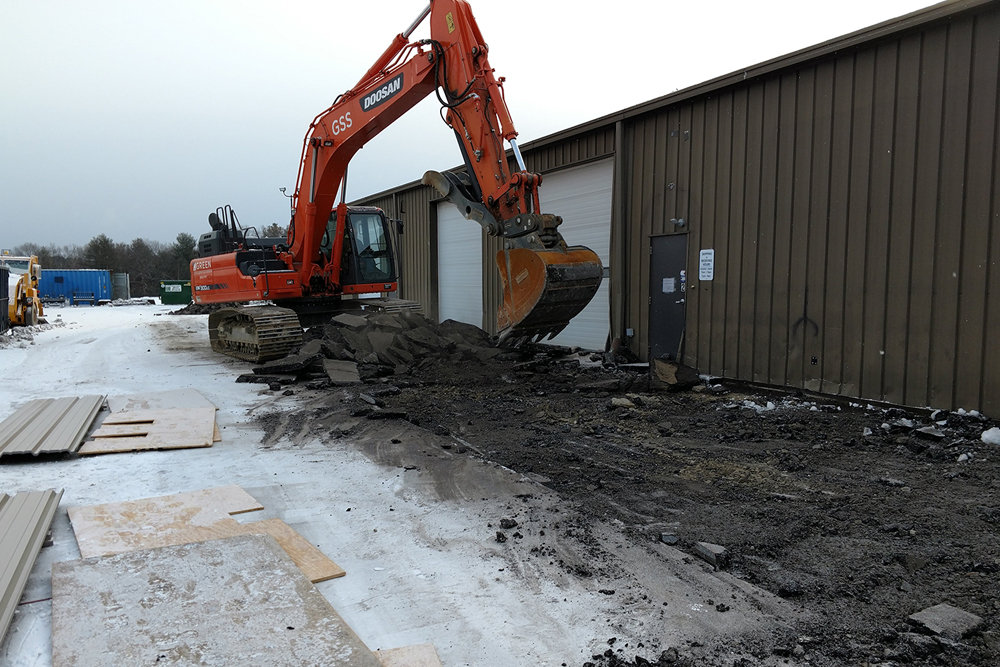 Commercial – Retail
GSS offers a variety of commercial restoration services that can help businesses of all sizes that have incurred fire, flood or severe storm damage. We know that in such instances nothing is more important that resuming your daily operations as quickly as possible. Expenses can build, even with the proper experience, and managing every aspect can be a stressful and overwhelming experience. We know what you are going through, and our knowledge, experience and exceptional service can help you get through these tough times.
Residential
GSS provides residential damage restoration services for homes affected by fire, water, storm, or smoke damage. Our large staff is equipped to handle a small kitchen fire or the complete reconstruction and remodeling of your home. Our goal is to take care of you and get you back to normal living conditions.
Industrial
GSS offers industrial services which align client business strategies with customized real estate solutions under local market conditions.  Supported by up-to-date knowledge of local, regional, and national industrial markets, we match the financial, operational and qualitative needs of clients with appropriate real estate opportunities.
Institutional
GSS technician's attention to detail sets us apart from the competition. GSS is an experienced full-service contractor capable of handling all phases of the property and content restoration process including working with your insurance provider.  GSS has successfully managed specific environmental needs for institutional agencies, state government, manufacturing plants, multi-family developments, and municipalities.
We provide rapid response using OSHA trained labor and equipment while working with local, state, and federal agencies to ensure our work is being performed in accordance with clean up regulations and standards.
24/7/365 Emergency Spill Response
HAZMAT Response
Water Extraction/Drying
GSS offers 24/7 emergency response time for your residential or commercial water damage restoration needs which includes extraction of the water followed by drying services.  Each technician is insurance approved and stands behind their work with a 100% customer satisfaction guarantee meaning you can feel confident the work will always be done right.
Disaster Planning
Fires can be especially devastating to your home or business. After the fire trucks leave, your property will likely suffer from not only fire and smoke damage, but also widespread water damage and flooding from firefighting efforts.  GSS has specialized fire and water damage restoration training and experience to quickly clean up and restore your property to pre-fire condition. They also can remove the pervasive smoke odor and deep-clean soot from upholstery and carpet.
Board-ups
When your home or business is vulnerable, it can be extraordinarily disruptive to your daily life. A broken window is a big enough problem on its own, but each of these scenarios can create even greater problems the longer they are left unaddressed. Unpatched openings in your home or business can invite weather damage, theft or vandalism. It is important to deal with these problems head-on. We offer board-up services for all kinds of property damage, including fires, explosions, storm damage, broken windows, broken doors, vacant buildings and much more.
Site Remediation Services
We provide the expertise and implementation of small- and large-scale industrial, commercial, and residential demolition and abatement, associated with hazardous and non-hazardous impacted groundwater and soil, including backfill restoration and final grading.
Contaminated Soil Excavation and Stabilization
Soil and Groundwater Environmental Site Remediation
Remediation Treatment System Installation, Operation and Maintenance
UST and AST Removal and Disposal
Structural Demolition
Test Pitting Exploration
PCB Remediation and Transformer Services
Industrial Services
Our team is capable of supplying equipment and personnel to handle a variety of facility service requests. Utilizing the latest technology, means and methods to successfully complete our clients' service requests, Green Site Services provides expert guidance to perform the scope of work on schedule and budget.
Wet and Dry Cleaning
UST and AST Cleaning and Inspection
HVAC Cleaning
Facility Decontamination, Demolition and Decommissioning
Industrial Cleaning
Utility Line Camera Inspection
Firing Range Maintenance and Cleaning
Waste Management
Green Site Services provides comprehensive strategic plan for proper collection, analytical characterization, profiling, transportation, and disposal of hazardous and non-hazardous chemicals.
Transportation and Disposal of Hazardous and Non-Hazardous Waste
Lab Pack Technical Services
Laboratory Decontamination
Construction Services
You've got a project with a million details, and each one must go smoothly. We design-build and manage all phased aspects associated with preparation, installation, fabrication of existing and new building structures. We work with the client, architect, and design engineer to accommodate functionality requirements specific to intended use.
Pre-Construction, Design and Permitting
Land Clearing, Earthwork and Redevelopment
Existing Facility Renovation and Rehabilitation
Ground up Commercial and Industrial Facility Fabrication
Underground Utility, Stormwater and Drainage Installations